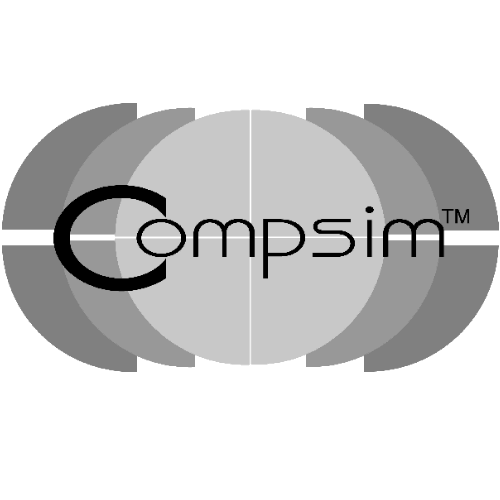 Compsim's Vision
Compsim believes that businesses and organizations are facing an environment that is more complex and more dynamic than ever before. It will be necessary to automate more and more services just to keep pace. Compsim believes that just adding more computers in order to process more information faster, will not be satisfactory when there is an exponential growth in the amount of information that needs to be processed, and more complex inter-relationships that need to be considered.
The conventional position has been that only humans have the ability to exercise judgment and reasoning: Human expertise (the application of judgment and reasoning) cannot be computerized. Compsim disagrees with that position and feels it has identified a way that judgment and reasoning can be encapsulated and automated. Compsim believes that providing a means to automate this type of information processing will cause a paradigm shift in almost all industries and organizational structures.
Compsim believes that the automation of judgment and reasoning must be 100% explainable and auditable to be successful. Compsim also believes that the processing model must satisfy the performance and memory-requirements for embedding into small real-time devices to maximize the impact on target markets.
Compsim believes that the future of information processing will need to incorporate judgment and reasoning in order to satisfy the expectations and demands of future systems. Judgment and reasoning require the "collective" processing of interconnected problems and solutions. Compsim believes that when computers and computerized devices incorporate these concepts that all industries and organizational structures will be transformed. Companies and organizations that have access to this capability we become the dominant players in the future. Those that do not will play a secondary role.
Compsim's Mission
Compsim's mission is to be "the leading provider" of technology that will allow its partners/customers to incorporate human-like judgment and reasoning into devices and software applications. Compsim's objective is to have its technology deployed globally for the benefit of mankind.
Compsim's Strategy
Compsim has developed Knowledge Enhanced Electronic Logic (KEEL®) Technology which includes a new way to integrate and process information AND a new way to capture, test, package, audit, and explain human-like reasoning. Compsim will continue to develop this technology to make it easier to integrate into more and more platforms and architectures.
Compsim will create demonstrations showing how this technology can be used to address more and more problem areas.
Compsim's strategy is to find licensing partners that want to utilize this technology to position themselves as the dominant players in their market areas: Military, Medical, Financial, Brokerage, Utilities, Home and Industrial Automation, Information Processing, Modeling and Simulation, Transportation, Economic Modeling, Political and Enterprise Management, Electronic Games, etc. (Anyplace where there would be value in embedding the judgment and reasoning skills of the best human experts into devices and software applications).
Compsim's strategy is to leverage the expertise, resources, and market coverage of its partners in order to deploy KEEL Technology into global applications. Compsim will assist its partners in the technology transfer process.
To facilitate this process, Compsim has developed a roadmap to learn about, and validate, the capabilities of KEEL Technology by potential partners in order to reduce / eliminate any risk associated with adopting a new technology.
---
Teaming with Compsim: Compsim is a "Technology Provider" that can team with organizations that have operational expertise and platform expertise so those organizations can package their expertise for delivery in devices or software applications.
Companies and organizations interested in teaming with Compsim may be approved for an Evaluation License so they can test the applicability of KEEL Technology for target applications and limit financial risks in the process. The evaluator should be able to answer a set of evaluation questions before moving to a production license: Evaluation Questions
---
Compsim is headquartered in Brookfield, Wisconsin (just outside of Milwaukee, Wisconsin), with easy access from Milwaukee's General Mitchell International Airport for hands-on Technology Workshops.
Contact Compsim at:
Compsim LLC
PO Box: 532
Brookfield, Wisconsin 53008
(262) 797-0418
OR
email to:  info@compsim.com