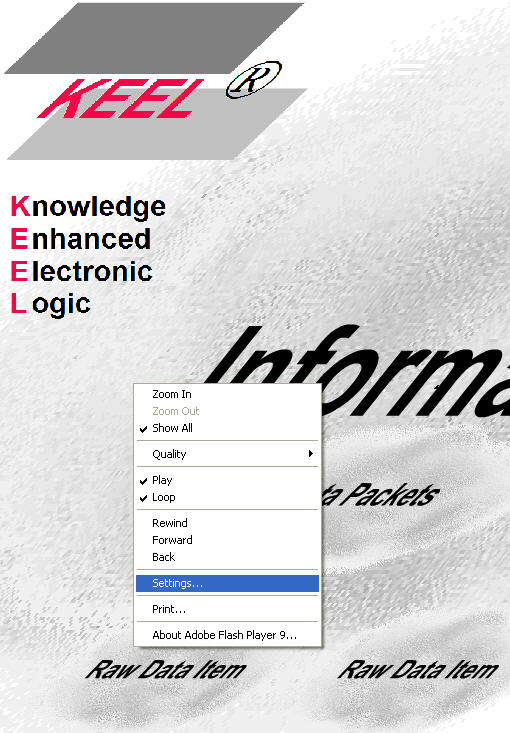 If you are having trouble running Flash Animations on your computer, you might try the following.
Right click on the background of the Flash Animation. A popup menu should appear. Insure you are running a recent version of the Adobe / Macromedia Flash Player. The above window shows Flash Player 9 is installed.
Adobe Flash Player can be obtained at: http://www.adobe.com/shockwave/download/download.cgi?P1_Prod_Version=ShockwaveFlash
Click on the Settings option.
---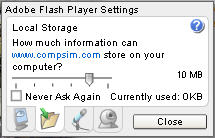 Click on the folder icon at the bottom of the Flash Player Settings popup window. This will allow you to add more local storage for Flash movies and animations.